I help ambitious companies bring digital products to market.
Through high-level product & platform strategy (what to make), platform & service architecture (how to make it), to user experience and systems design (how it'll work), I dig deep into the details.
Below are just a few examples of processes & artifacts that I've employed in the past:
Discover opportunities.
Getting acquainted with the world around the product, from user needs to business workflows.
Discovery Process - Michael Kors
Survey landscapes.
Orienting to user expectations through the broader context of modern-day competitive and historical lenses.
Landscape Analysis - 365 by Whole Foods Market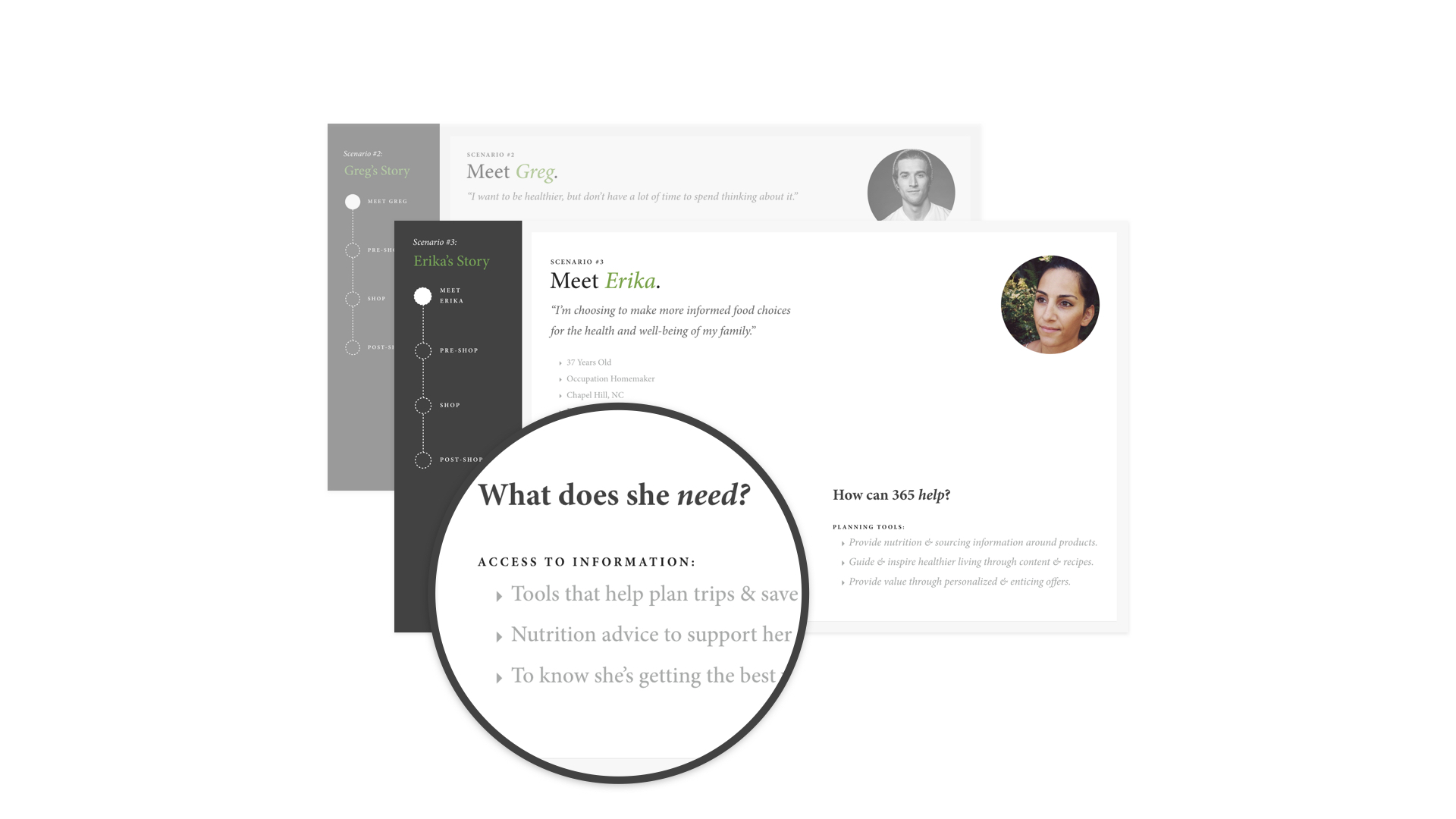 Uncover needs.
Articulating unspoken human truths, uncovering user needs, and identifying potential features to meet them.
User Scenarios - 365 by Whole Foods Market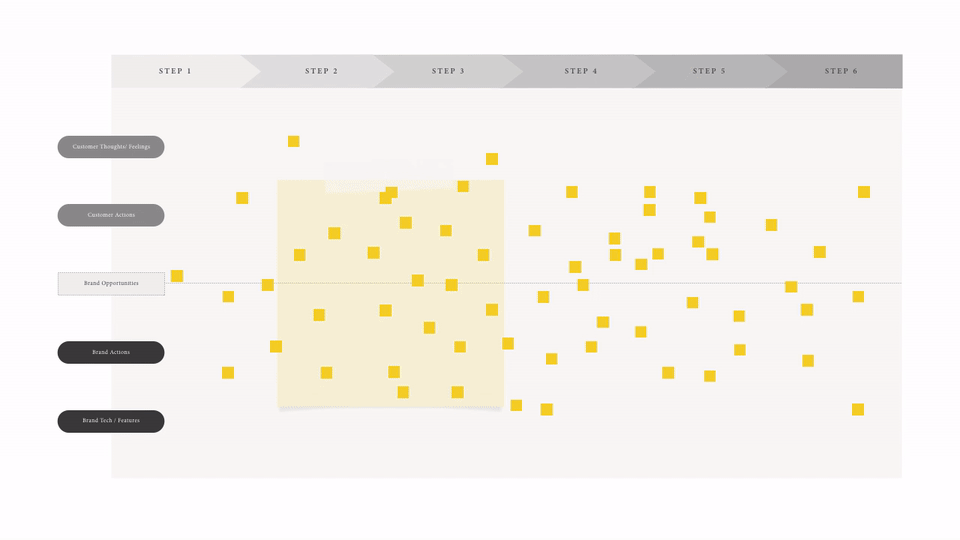 Draw roadmaps.
Priotitizing potential features across a span of time based on value to the user and business against complexity of execution.
Roadmapping / Feature Prioritization - Raden
Choreograph ecosystems.
Bringing a user experience to life across many touchpoints by carving out a flow of data across platforms, products, and the endpoint systems that support them.
Data Flow Documentation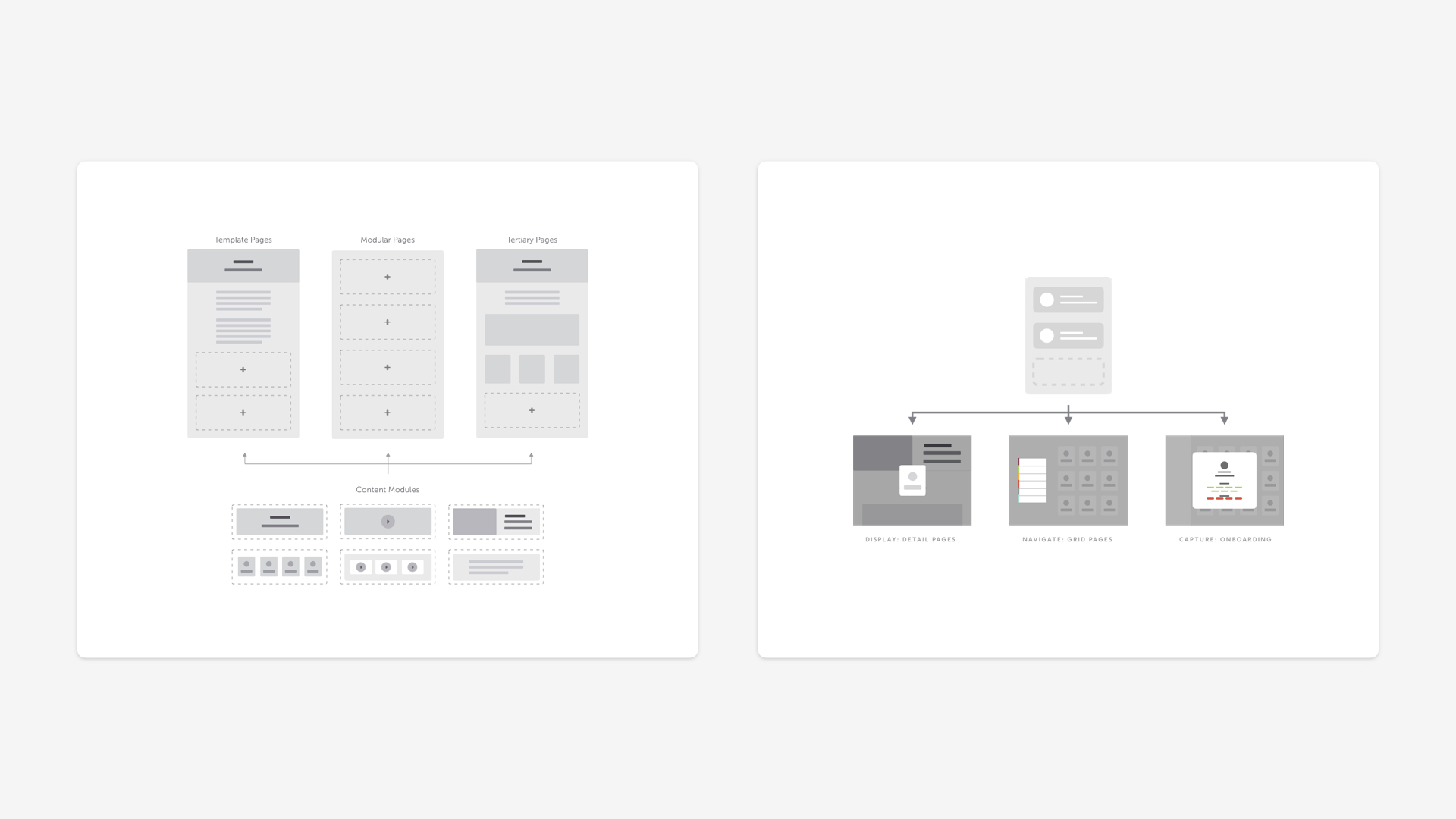 Create building blocks.
Crafting design systems that are built to scale through modular components of content and interface.
Atomic Data Flow & Content Modules - 365 by Whole Foods Market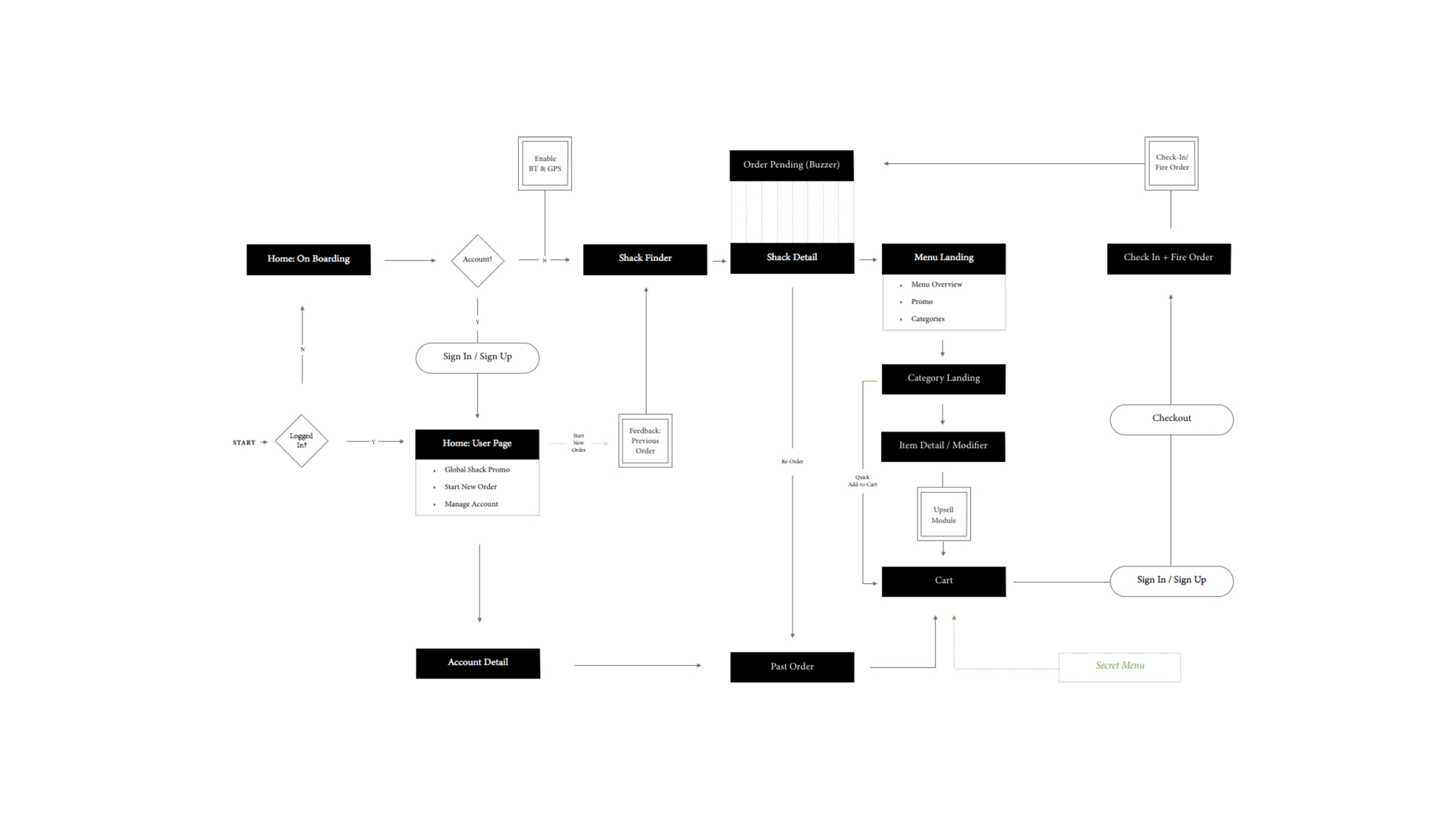 Chart pathways.
Articulating users potential journeys through digital experiences, carving out interaction pathways and structural flows.
User Flow & Sitemap - Shake Shack
Design experiences.
Defining the complete user experience through structural wireframes with real interface elements.
Wireframes - Shake Shack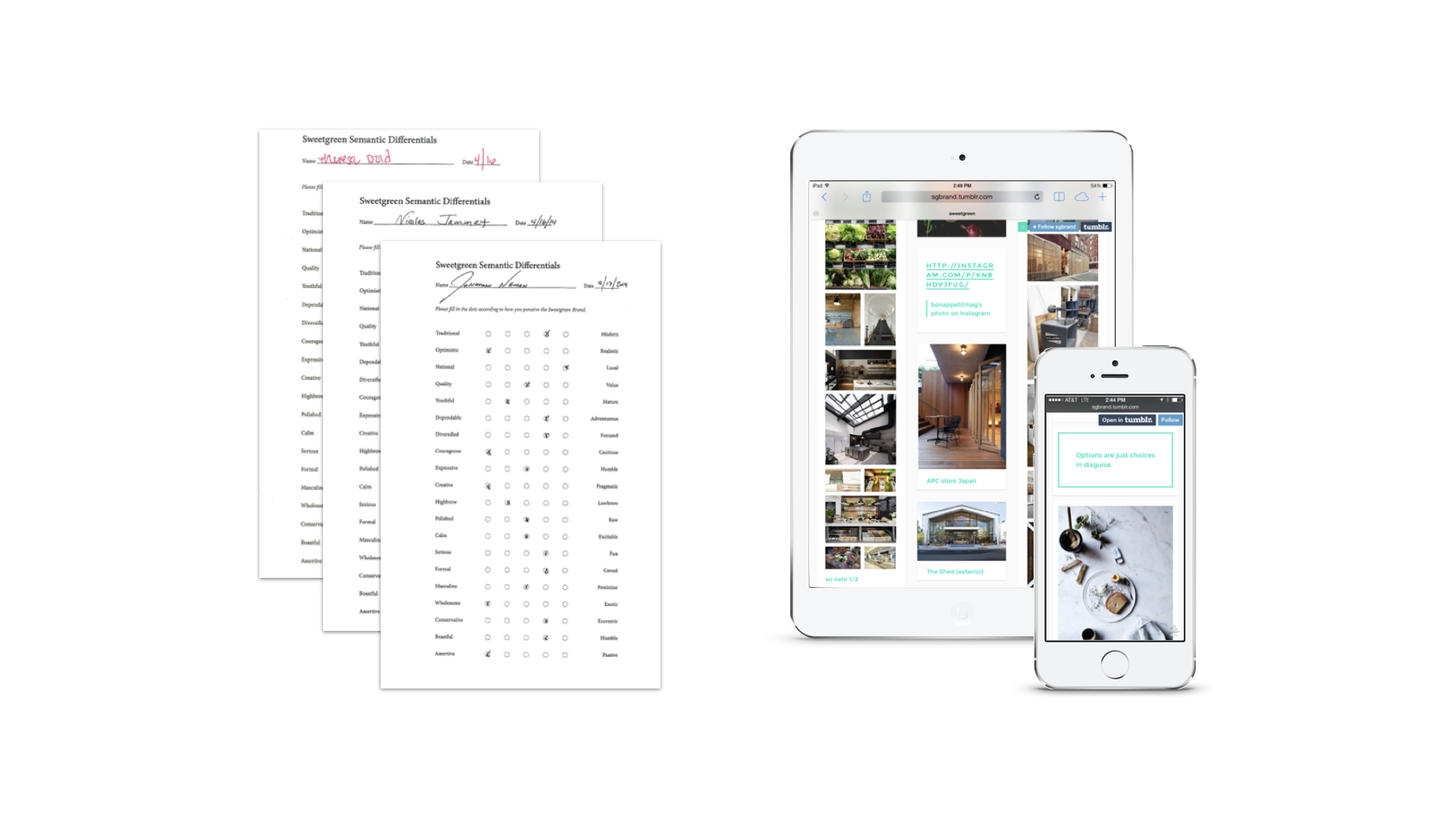 Personify principles.
Aligning stakeholders on the common values that will inhabit their brand's voice and personality through collaborative exercises.
Semantic Differentials & Collaborative Moodboards - sweetgreen
Design systems.
Interaction Elements - 365 by Whole Foods Market